Begin Securing Your Business From Fraud Through Proper Background Checks.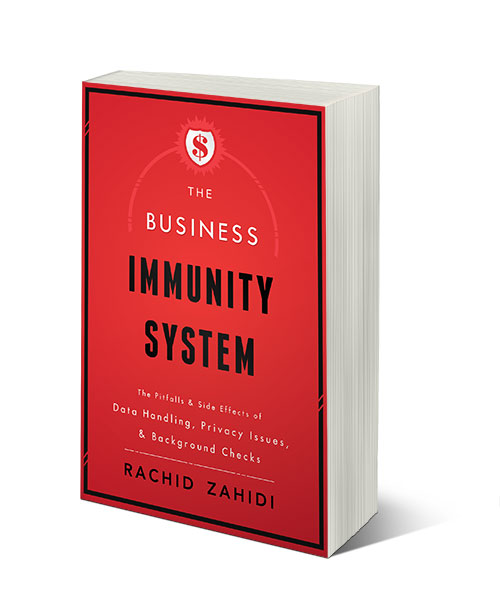 Be sure to check your favorite local bookstore as well. If you don't see The Business Immunity System, just ask for them to order it.
Thank You For Your Interest!
What People Are Saying
Rarely is such a practical and insightful guide available to business owners. As an employment-law attorney dealing with HR and "privacy" issues on a daily basis, I highly recommend The Business Immunity System. It is an extremely useful tool for companies and business owners who are attempting to navigate the murky waters of its duty to provide a safe workplace vs. its duty to avoid violations of privacy rights. Rachid, with many years of hands-on experience, helps the reader address those issues while avoiding legal complications.
Attorney and Partner
SAADY & SAXE, P.A.
The Business Immunity System is indispensable reading that must be implemented into any enterprise that cares about its employees and its future… Rachid has laid out very vital principles to ensure any company has the needed defenses against hidden crime and destructive influences. You can call him "the corporate doctor".
Founder and President
Prestige Leadership Advisors
If only a business could make itself completely immune! Of course, while this is not possible, Rachid's book is a great guide to data protection, privacy and the all-important pre-employment background check. This is a quick read, in lay terms, and gives employers what they need to know to protect themselves from easily-preventable mistakes.